Sy Ali
Meet Sy: International Yogi, Senior Bikram, Vinyasa & Ashtanga Yoga teacher, passionate Surfer & father of Jai. Sy has been teaching at many of our Bali Retreats in the past and has had best reviews by guests for his classes and in-depth workshops. We are super excited to have him back at our upcoming Bali Retreat – April 19-25th 2020.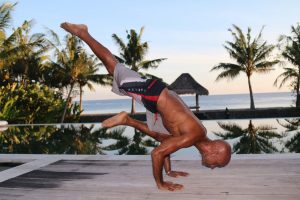 After 20 years of practising yoga, Sy Ali has cultivated an approach to teaching yoga that is no-fuss, grounded and results-driven.
Bangladeshi-born Sy immigrated to the United Kingdom aged five. A typical immigrant upbringing and aspirations led him to study computer science and philosophy at university, but after working in the corporate world for six months he knew it wasn't for him. He shifted into the faster moving world of property development, and then as a result of his passion for physical fitness, he moved into personal training and then sports therapy.
A friend introduced him to Bikram yoga in London when he was 30 and living something of a wild life. He didn't think he would survive his first class; he was so depleted and challenged that he was determined to meet the practice head on and kept on returning.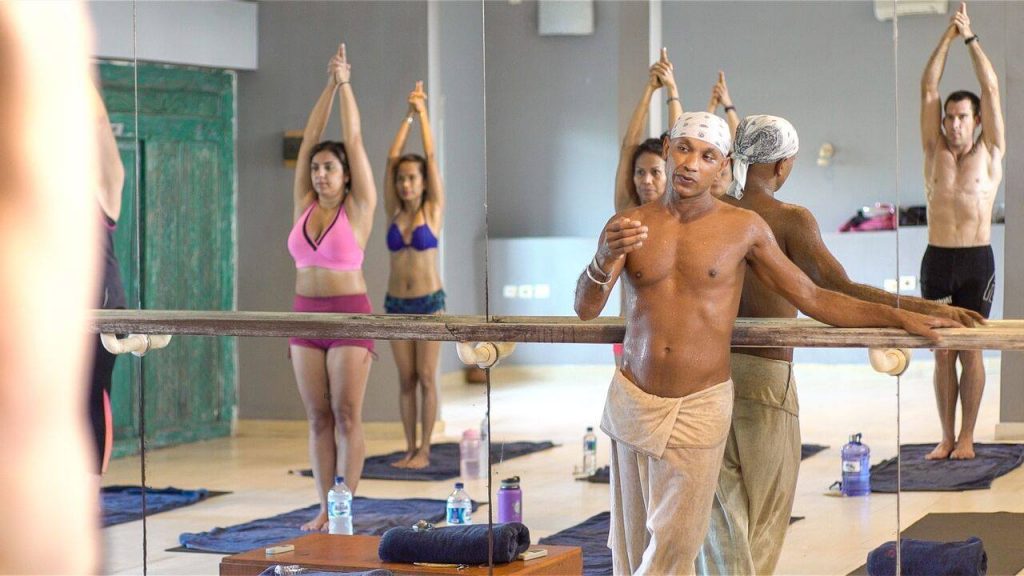 After a number of sessions, he realised that injuries resulting from a decade of weight lifting, long-distance running and skydiving were starting to heal. As well, chronic issues such as hypertension, eczema and hay-fever were clearing up. Then he also noticed that his regular practice in the hot room was helping to resolve addiction issues. He also felt more emotionally grounded and started to make better personal decisions in all areas of his life.
Sy completed his Bikram teacher training in 2007, despite being severely injured in a motorbike accident shortly before his training. He has been teaching ever since.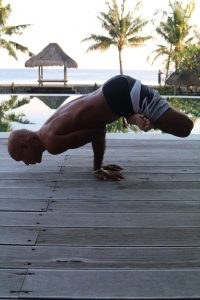 He relocated to Capetown in 2009 where his son Jai was born. Practising yoga, he found, made him be a better dad. He started exploring Ashtanga and Vinyasa styles of yoga around this time, and now also maintains a regular Ashtanga practice while also teaching Vinyasa and leading Ashtanga classes. Sy built and ran Jai Yoga studio in Capetown, but decided to uproot to Bali in 2015, with no plan other than to spend more time with his son. He started meditation with the move to the island, and it is now an integral part of his day.
Sy plans to stay in Bali and is currently teaching his most important student, Jai, to surf and practise Ashtanga. Given his checkered history with injuries and other issues.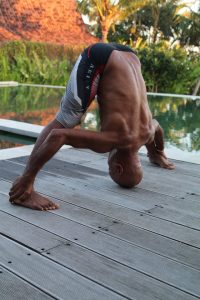 Sy offers his students many insights into how they can improve their practice, given whatever constraints they might need to work within. With experience and patience, Sy allows students to rise to whatever challenge they might set themselves, or provides them with the means to shift their perspective so their practice can grow.
Sy will be teaching at our upcoming Hot Yoga Retreat in Bali – 19th – 25th April 2020. All details can be found here