About Us
Free Spirit Yoga Retreats firstly started with a love for Bikram Yoga which has truly changed the lives of its two founders, Christiane Mueller and Sandra Zerr. Both having travelled extensively and having lived in various countries over the past 12 years they are true globe-trotters with a wide network of friends and acquaintances around the globe.
They also would find that their holidays are now planned around Bikram Yoga – is there a studio at the holiday destination? What's the schedule? If there's not how many classes would they potentially miss during their holiday? And wouldn't it be even better to combine both passions – Bikram and travelling – and further developing their practice while holidaying? All under the guidance of a certified teacher but together with like-minded people from all over the world?!
Surely they are plenty like-minded people with the Bikram Yoga community being so tight and a truly global community where teachers know each other no matter in which country they happen to be currently teaching.
So when looking into a holiday retreat that would combine both, they found that while there are plenty yoga retreats, there weren't that many Bikram Yoga retreats that would allow for practice in a suitable hot room with a certified teacher – and ideally in a great holiday destination. Having tried previously various other forms of yoga – both knew it had to be a Bikram Yoga holiday!
With both having solid backgrounds in business – actually having met during their International Business studies in Amsterdam – and successful careers in Business Development and Advertising – plus an extensive global network, they both set out to turn their passion into their main occupation.
Thanks to the help and assistance of various friends & contacts & Bikram Yoga teachers all over the world, brain-stormed ideas became reality and Free Spirit Yoga Retreats launched in 2012 having now done over 26 retreats and counting, with lots of guests returning several times 🙂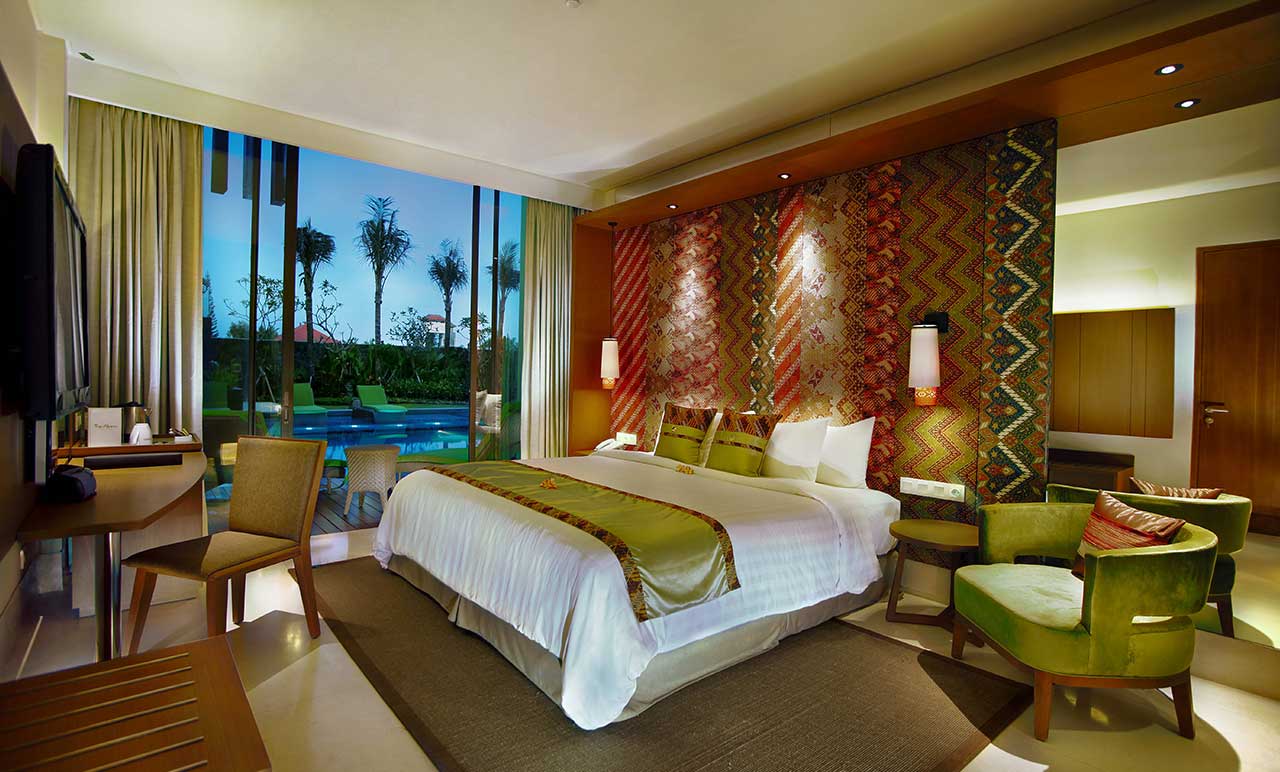 Christiane Mueller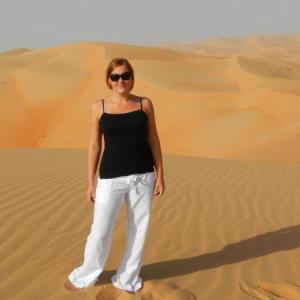 Born in Romania and raised in Germany, after a year in the South of France after her A-levels, she went to study International Business & Management in Amsterdam and Paris.
This was followed by a career in Recruitment Consulting with one of the largest global recruitment agencies keeping her in Amsterdam for another year. Though, a new office opening in Frankfurt took her back to Germany for 3 years. From there, following a desire to experience living somewhere else than Europe, she moved to Brisbane, Australia where she has lived for the past 4 years – and where she discovered Bikram Yoga. Her first class was "a disaster" to describe it in her own words. She couldn't breath and thought she wont make it through. She sat on the floor for most of the time out of the 90 minutes and really didn't do much. But something happened during that class, for the first time in a long time she tried to focus on herself and her breathing. She kept coming back and has never looked back since.
Currently Christiane is travelling the world to practice Bikram Yoga wherever she can and also to look at potential new retreat locations mainly in Asia, Europe and Central/South America. A move back to Europe may be on the cards again soon – or a place where she can lock her knees in the sun!
Sandra Zerr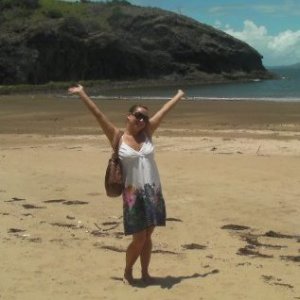 Also born and raised in Germany, Sandra left for the UK for a year to experience British life but then moved to Amsterdam to embark on her studies in International Business & Management.
Her Masters in International Relations then took her back to Brighton in the UK where she started her working career in a search marketing agency start-up. After 3 years of helping to grow the agency, she sought for new challenges and a climate change, leading her to Sydney, Australia via travelling the Philippines and Malaysia – where she joined a global advertising agency and got to know Bikram Yoga!
…and, like for Christiane, it has changed her life through the continuous steeling of self-discipline and will-power obtaining a new perspective on life!
Having now moved back to the UK and making FSYR a major part of her life while practicing in studios in Bristol and London she is looking forward to the upcoming retreats in Thailand, Mexico and Bali to escape the UK's cooler climate & lock her knees in paradise instead.
Alesha Buckwell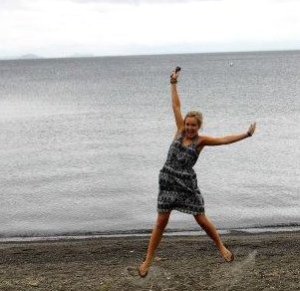 is our newest team member who will be helping us with our marketing strategy to get more people involved and share our passion for Bikram yoga. Alesha is originally from New Zealand, where she lived by the beach and practiced yoga daily. She completed her Bachelor of Business Studies there majoring in Marketing Communications and Management. Alesha has spent the last two years living, working and travelling in London – exploring Europe as much as possible. Her passion for travel and yoga led her to FSYR with a drive to develop her expertise in Marketing within the Yoga industry. She'll be involved with developing our Pinterest account, updating our Facebook page, undertaking research to identify new opportunities, blogging on our website – so keep an eye out for some interesting articles, and generally providing ideas to help drive the business. She currently works as a Project Manager for a global company in Market Research. When she's not at work or ducking away for a holiday, she is playing tennis, practising yoga, creating delicious recipes (healthy ones!) and spending time with friends.