Hot Yoga Christmas Retreat – Mexico 2019
Puerto Morelos (Cancun) – Mexico
Sunday, Dec 22 – Sat, Dec 28 2019
7 days / 6 nights
This Christmas, join fellow Hot Yogis from around the world for an unforgettable 7 days/ 6 nights Yoga holiday at the stunning Casa Om in Puerto Morelos on our 10th Retreat. Escape the cold and get hot in the heated yoga room, relax by the beach or pool, and celebrate the festive season in style!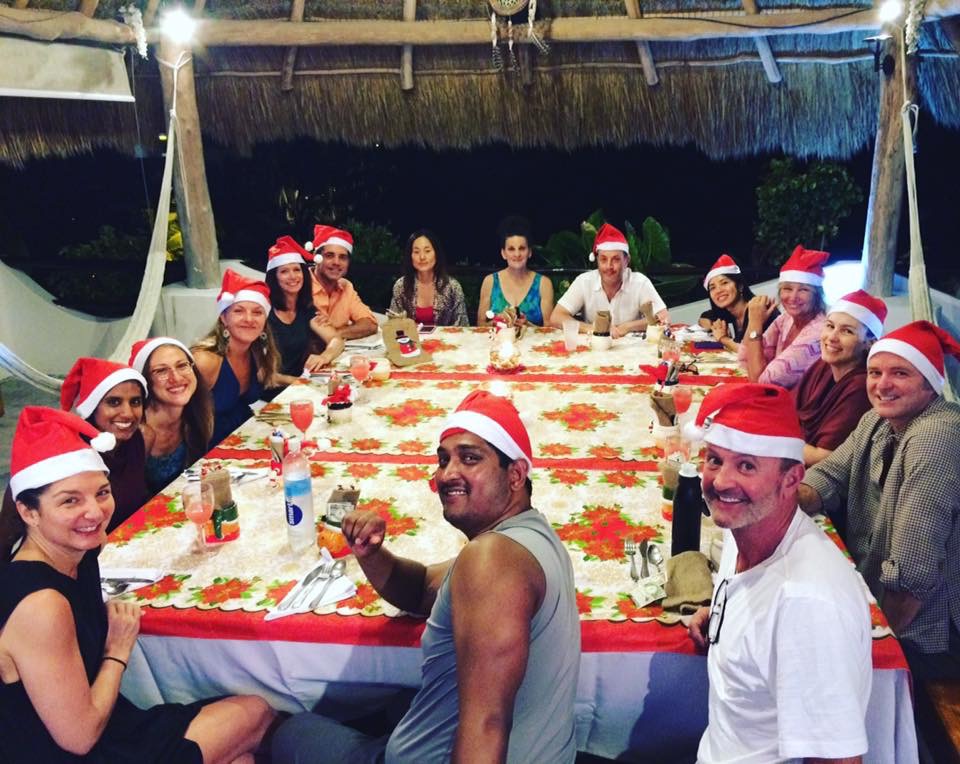 Puerto Morelos is a laid back fishing village just 20 minutes south of busy Cancun. What visitors love about 'Puerto' are lower prices and a slower pace of life than its larger, busier neighbours like Cancun or Playa del Carmen. It's the perfect spot for relaxation – a place to get away from it all and experience the simple Caribbean life, while still being centrally located to the surrounding attractions of the Riviera Maya. There are some fantastic restaurants and bars as well and the beach is just stunning.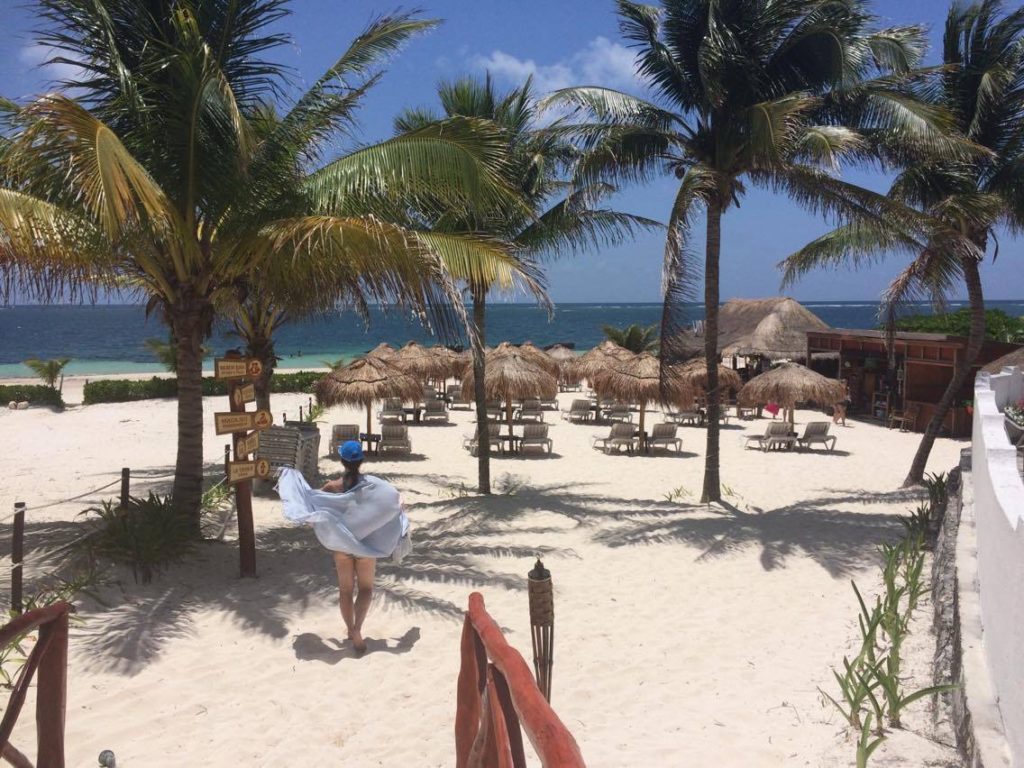 The beach with beach bar in front of our Retreat Centre
The week:
We have planned a fantastic week with plenty of Hot Yoga classes, Posture Clinics, Intermediate classes, workshops and much more. A Christmas Celebration Menu, cocktail nights, and a half day excursion are all part of the week as well. The Retreat is also open to partners who don't practice Yoga but who would like to enjoy a holiday and celebrate the festive season together. Please note, this is not a religious retreat. We just happen to do it during the Christmas season and as usual welcome everyone one, no matter what religion, ethical background or nationality.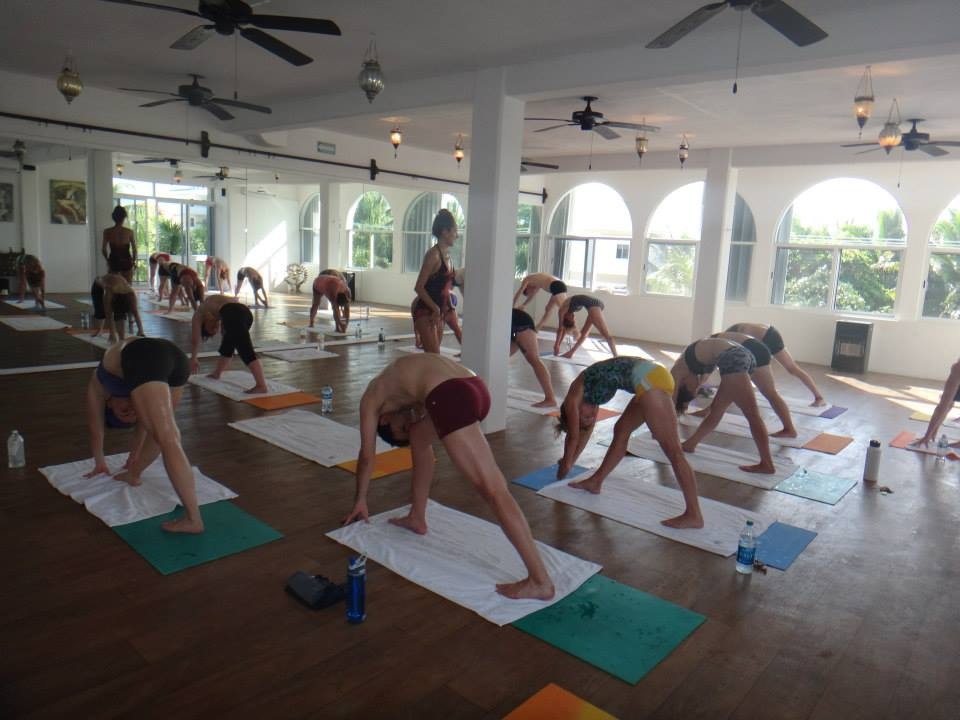 Our Yoga room in the villa – equipped with heaters, mirrors and fans. All mats and towels are included
The Villa:
Casa Om is situated right across of one of the most beautiful beaches at the Riviera Maya, with crystal clear waters. Just how you would imagine the Caribbean at its best. We have been running 8 retreats here and are every time excited to be coming back to this premier Hot Yoga Retreat Centre. Casa Om boasts a private swimming pool, rooftop deck with stunning ocean views (where we will be having our meals), a fully equipped and heated yoga room, ample space for relaxation and some turtles as well.
Most classes will be held in the heated Yoga studio right in the villa so no need to walk anywhere with the exception of a couple outside classes on the pier overlooking the ocean. An experience not to be missed.
Accommodation:
All rooms in the villa are beautifully decorated in Balinese style and feature daily fresh towels, aircon, mini fridge, own en-suite bathroom, ceiling fans, mosquito nets over each bed and organic toiletries. Further – yoga clothes will be washed once a day which is also included. There is also unlimited fresh drinking water available throughout the villa. The villa is a short 5-10 minutes walk from the centre of Puerto Morelos with its shops, supermarkets, bank, restaurants and bars.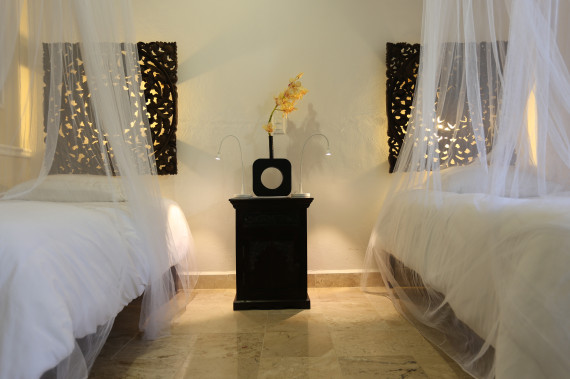 Example of the cozy rooms at Casa Om (shared option – 2 single beds)
Additional activities:
Optional activities that can be organised directly once you are there as as follows: Onsite massages and healing therapies, snorkeling trips, diving (right outside our door is the 2nd largest reef in the world so there are plenty of opportunities to experience the amazing world in the water), sailing trips, Mexican cooking classes (this is a favourite of all previous guests), spa treatments, shopping trips to Cancun and Playa del Carmen, waterpark adventures, horse riding, Stand up paddle boarding and much more.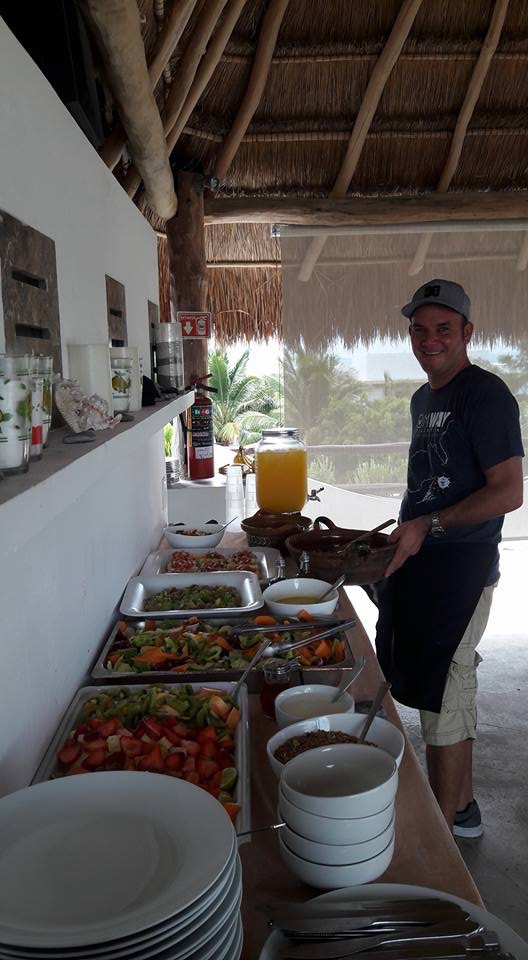 Healthy Brunch by our own chef Yeye – healthy and amazing with sea views included
What's included:
7 days/6 nights accommodation in a stunning beach-front villa including pool
Daily Bikram Yoga classes in a heated studio
All workshops, posture clinics, intermediate classes and more
Daily Brunch
Gourmet Dinner for 4 nights included – own private chef!
Christmas Celebration Menu and Christmas Day brunch
Cocktail night
Daily fresh juices
Half day excursion to the Tulum Ruins and swimming in a Cenote
Yoga mats, towels, unlimited filtered drinking water
Transfers from and to Cancun International Airport to the retreat centre on the day of the arrival and departure of the retreat
a few other surprises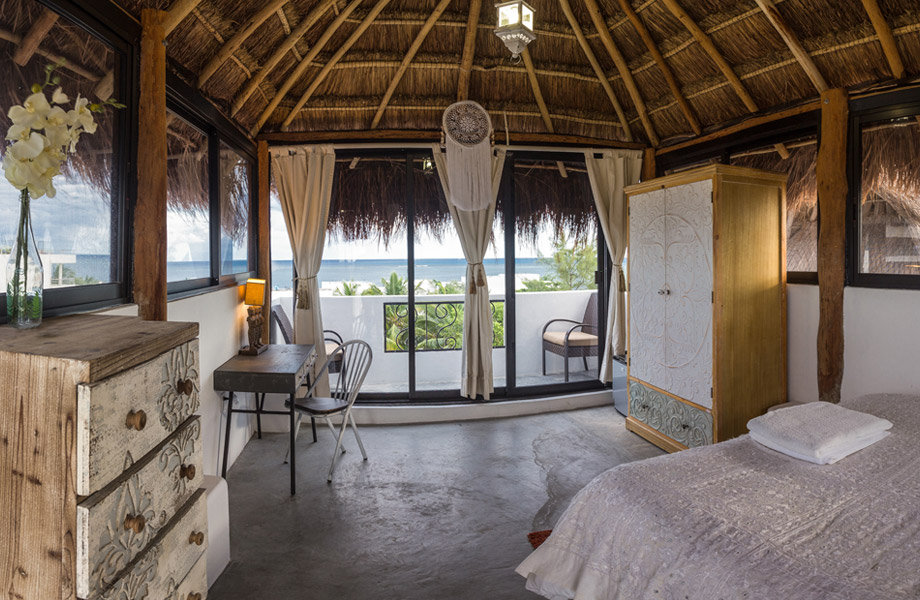 Example of a day at the retreat:
7.30am – 8.00am Morning Coffee, Tea & Fruits
8.00am – 9.30am Morning Yoga Class
10.00am – 11.00am Brunch
11.00am – 3.00pm Free time
3.30pm – 4.30pm Workshop/posture clinic / stretching
5.00pm – 6.30pm Evening Yoga Class
7.00pm – 8.00 pm Dinner

Prices : all prices are per person !
Dorm style accommodation: 6 bed dorm 1450 USD
Shared accommodation: 1990 USD
shared with friend, couple or we will match you with a guest of the same age range and gender – either twin beds or queen size bed
Single accommodation: 2580 USD
Suite accommodation (2 available only): kind size bed, largest rooms of the house, private balcony, en suite bathroom : 2950 USD
Please note
International/national flights are NOT included in the price
Travel insurance is not included but highly recommended
An initial $1400 USD deposit is required to secure your place at the retreat
The remaining amount is due no later than 70 days prior to the retreat start date
Payments can be made via PayPal/Credit Card -PayPal fee is are NOT included in the above price
Are you ready to…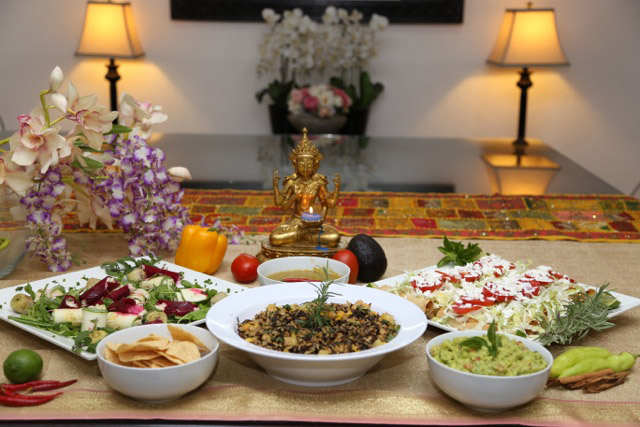 Cancellation Policy
Any cancellation will require an administrative fee of $150 USD
Up to 120 days prior to the retreat start date – the full amount paid will be refunded
Up to 75 days prior to the retreat start date – 40% of the full amount paid will be refunded
Up to 70 days prior to the retreat start date – 30% of the full amount paid will be refunded After 69 days prior to the retreat start date – no refund
– Refunds will be reimbursed within 30 days of notification to us
The Retreat centre and the beach just opposite: