Fitness & Weight Loss Retreat Morocco – April 2018
Saturday, 28th April – Saturday, 5th May 2018
(the 1st May is a holiday in most countries)
In April 2018 come join us at the ultimate getaway in beautiful Taghazout, Morocco for an 8 day / 7 night Fitness, Bootcamp and Weight Loss Retreat of a lifetime with Fitness and Bootcamp queen Esther Brix
Soak in the fresh sea breezes from the balcony of your room or suite and enjoy delicious and healthy Moroccan and international meals. During our excursion swim in one of the many waterfalls and natural pools in beautiful Paradise Valley and experience a Souk (traditional market) in the buzzing town of Agadir, or simply… just relax at one of the many Spa treatments on offer. This Retreat has it all! Oh and let's not forget – make friends from all over the world.
For the health minded – for the fitness freaks and the sixpack wannahaves – for the New Years resolutionists who put "fitness and weight loss" on top of their list every year but never do anything about it – for the sun seekers and the outdoor junkies – for the ones who want to sweat – and the ones who love to relax. For everyone who wants to spend a week in an amazing location with great food, fun people and plenty of activities while getting toned – this is the week for you!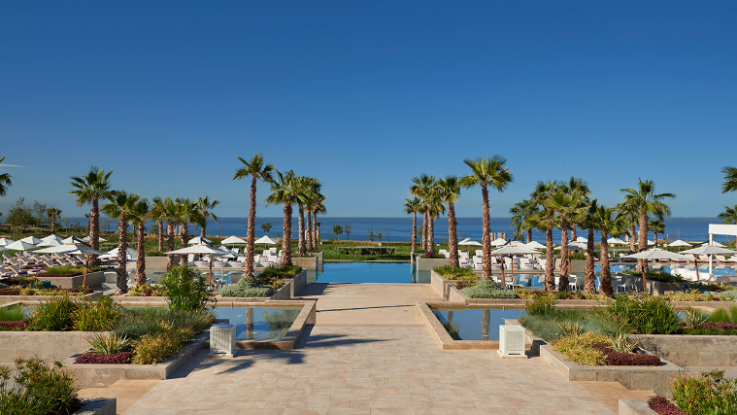 Our location for the week – the luxurious Hyatt Place Taghazout Bay *****
The location
Taghazout is a laid-back fishing village 19km (13 miles) north of Agadir in the North West of Morocco on the Atlantic Ocean. Once famous for calamari and hippies (which of course you can still find today) it is now considered Morocco's premier surfing, yoga and wellness destination. With 340 sunny days a year and average temperatures in April/May of 26 C (79 F) in the shade, it is very warm in Taghazout so leave the umbrella at home and pack your bathing suit, workout gear and flip flops. Our hotel is a short 20 min. from Agadir airport set directly at the ocean.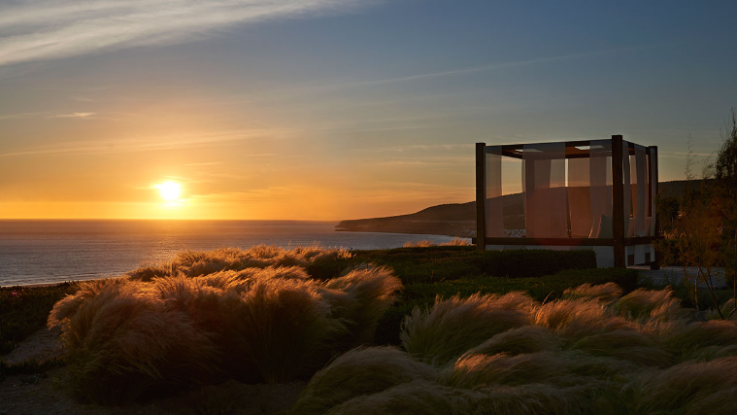 Stunning sunset view from the hotel terrace
The week:
Get fit and feel fabulous during daily strength and conditioning classes, core workouts, box and burn classes, boot camps, HIIT classes and more. We will be offering 2 strong workout session (both inside at our private room and outside at the beach) a day – and in addition some yoga and stretching classes. You will also learn about healthy nutrition and workouts to do back home. This retreat is for those that want to work out hard and sweat a lot while training specific parts of their body. You will for sure get more toned and also loose weight if you wish to during the week. We do not use weights for any of the exercises or massive machines. All classes are for beginners to advanced students and exercises will be modified according to each ones level of fitness. In addition, we can also organise surf classes at the hotel for those who do not get enough of the workouts (optional).
A typical day at the retreat will look like this:
| | |
| --- | --- |
| 7.30am – 8.00am | Morning Coffee and Tea |
| 8.15am – 9.30am | Fitness Class / Circuit Training / HIIT – Bootcamp classes |
| 10.00am- 11.00am | Breakfast Buffet |
| 11.00am- 2.00pm | Free time to relax at the beach, the pool, book a massage or discover the area |
| 2.00pm – 4.00pm | Surf Class or 3.00pm – 4.00pm Pilates Class or Fitness Class |
| 5.00pm – 6.30pm | Afternoon Yoga / Stretching class |
| 7.30pm – 8.30pm | Dinner |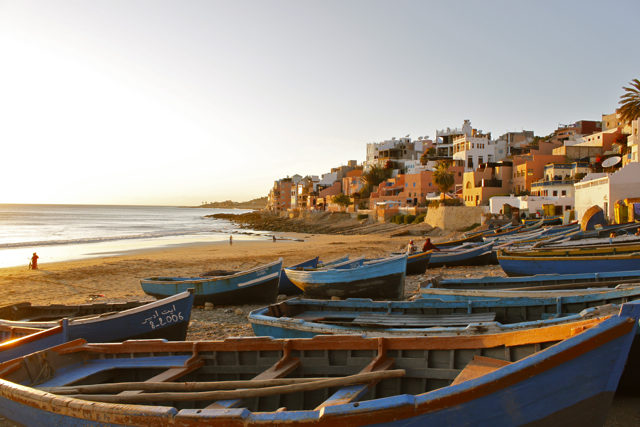 The laid back fishing village of Taghazout
The teacher
We first met Esther during our Retreats in Panama where she has been teaching Bootcamp, Fitness and HIIT classes to our retreat guests over the past few years. Guests loved the classes, her knowledge and energy so much that we are super excited to be offering this week – an "all body conditioning week" where you are guaranteed to sweat, burn some excess calories and tone your body. Esther is originally from Holland but has lived in the Caribbean islands of Bocas del Toro, Panama for years where she also an amateur MMA fighter, paddler and teaches daily workout sessions at the gym as well as private classes. She is also a surfer, vegan and Thai massage therapist. A super powerhouse with limitless energy who will kick your butt in a nice way but always with a smile on her face. You will love her classes and workouts with awesome music and different routines. Read more about Esther here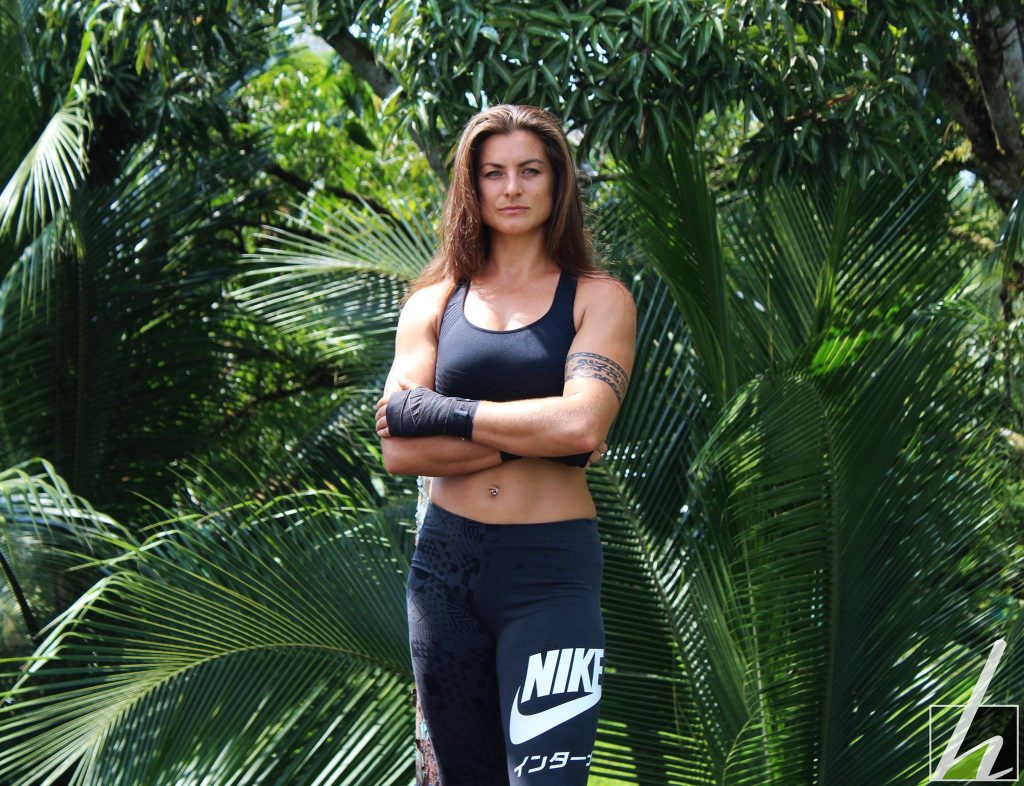 We also encourage all guests to do as much or as little as they like on our retreats. We offer a lot of classes during the week so you can choose the ones you like most. Rarely does every guest take part in all classes and that's absolutely fine (some do however and that's great too ) – it's your holiday, do as much or as little as you like.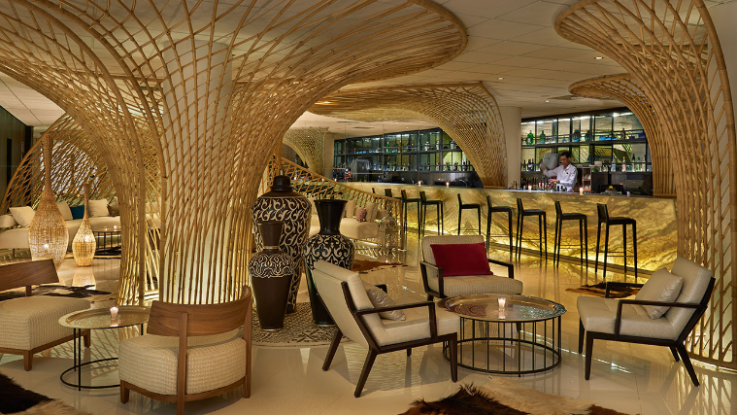 Hotel Bar
The hotel:
The famous Hyatt Place Taghazout ***** is our location for this awesome retreat week. It overlooks the Atlantic Ocean and is adjacent to the 18-hole golf course designed by the architect Kyle Philips. The resort is spread over an area of 615 hectares, in front of a coastal strip of 4.5 km of beaches of exceptional beauty.
An ideal sporting destination, the hotel offers a rich and varied range of activities suitable for all enthusiasts. The surfing, golf, tennis and football academies offer amateurs and professionals alike the ideal space to practice their favourite sport in a friendly and quiet setting, whilst equipped to the highest international standards.
The guestrooms and suites with a mixture of contemporary and stylish furnishings including a plush Hyatt Grand Bed, and state-of-the-art media and work centres, cozy-corner sofa sleeper, free Wi-Fi everywhere and remote printing access throughout the hotel. There is a 24/7 room service menu, 2 restaurants, a cocktail bar, access to the 24 hour stay fit gym, and indoor and outdoor swimming pool and a SPA.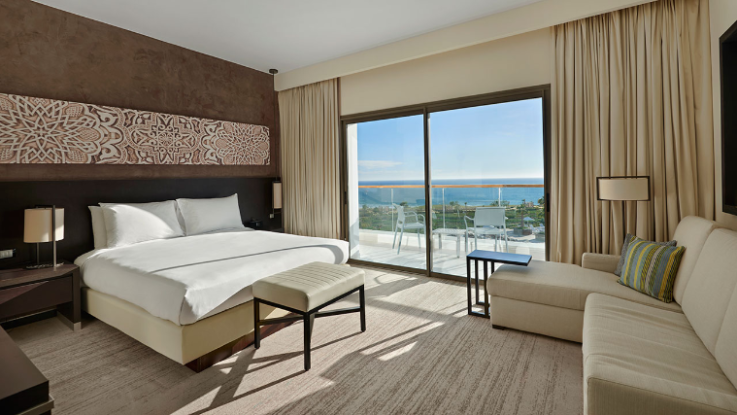 King Size Deluxe room
The Spa invites you to enjoy an indoor and outdoor massage treatment to feel the soft ocean winds by using our products that are both sensuous and effective and offer a journey into this rich and ancient Moroccan region culture. There are facials, traditional body scrubs, ham man and massages on offer.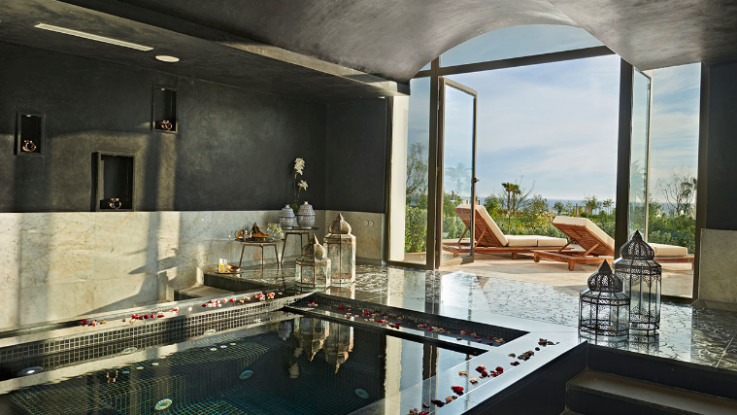 The beautiful Spa
Accommodation:
All rooms and suites have their own private balcon overlooking the ocean and offer the following: wifi, Flat screen TV with satellite reception, DVD player, Minibar, Reversible air-conditioner (warm/cold), Personal Safe Box , Hairdryer, small kitchen, bathrobes, towels and toiletries, en suite bathroom, seating area, black out curtains.
In addition the suites have a seperate living room. Rooms have either king beds or twin beds for sharing.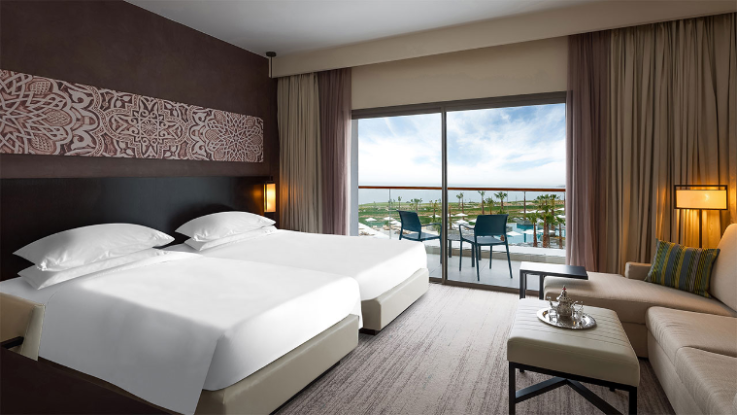 The excursions:
We will be doing a day trip to the famous Paradise Valley, which is a section of the Tamrath river in the high Atlas mountains. Famous for its rock pools, crystal clear water and beautiful waterfalls set in a beautiful scenery we will spend a day exploring, swimming and walking through this natural paradise.
Further we will be visiting the famous Souk El Had (traditional Moroccan market) in Agadir, where you can buy spices, souvenirs, tea, coffee, clothes, jewelry and much more. With over 6000 stalls it is one of the largest markets in Northern Africa and well worth a visit.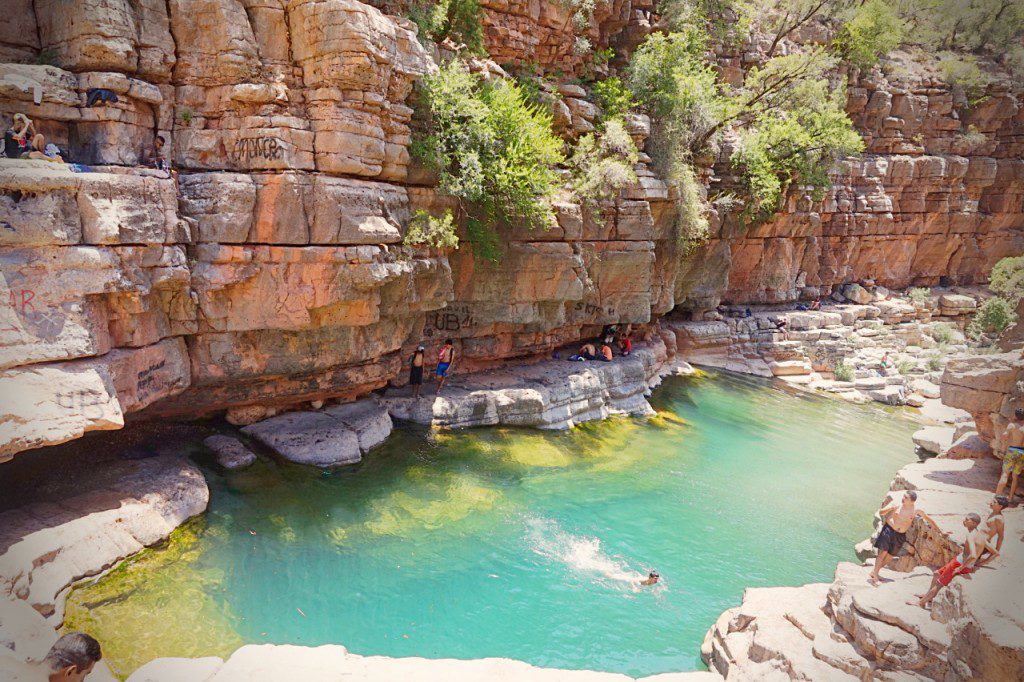 One of the many natural pools of Paradise Valley we will discover during our day trip
How to get there:
Our Hotel is located around 20 minutes drive from Agadir Al- Massira (AGA) International Airport. Agadir is easy to reach from all main european cities, there are direct flights from London, Berlin, Copenhagen, Amsterdam, Madrid, Paris, Dublin, Munich, Zurich, Frankfurt and Bruxelles to mention a few. We suggest to search for flights on www.skyscanner.com. At the time of writing flights were as cheap as 150 – 200 Euros from London or Paris for return airfares for the retreat week. Airport transfers for the week are included, just let us know your flight number and arrival / departure time and we will take it from there.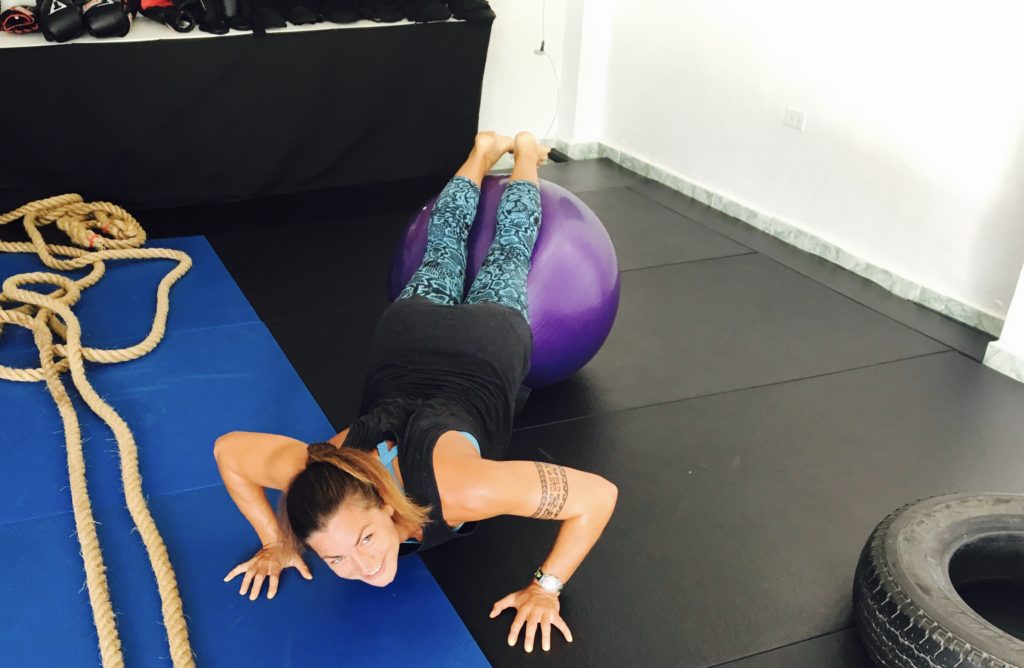 Esther in action
What's included:
– 7 nights Luxury Accommodation of your choice, either shared or single, in the Suite of your choice
– Daily healthy buffet Breakfast including fresh pressed juices and smoothies, healthy vegetables dishes and salads, wraps, egg dishes, wholemeal bread, cheese selection, jams, coffee and tea
– 4 * delicious and healthy dinner with a choice of traditional Moroccan and international dishes
– 1* traditional Moroccan night including music and dance, traditional meals and more
– All Fitness , Bootcamp and Yoga classes on 8 days of the Retreat (minimum 2 a day)
– a nutritional seminar on healthy eating
– Excursion to the El Had Souk (traditional market) in Agadir
– Day trip to the famous Paradise Valley
– Return airport transfer on the day of the start and the day of departure of the retreat
– Yoga mats and towels
– Beach towels
– WiFi
PRICES (all prices per person)
Deluxe Room (king size bed, single occupancy): $2050 USD
Deluxe Room (twin beds for sharing): $1750 USD
Deluxe rooms are also perfect for friends sharing. If you don't bring a friend and would like to choose this option – no problem – we will match you with a room mate of the same gender and age range!
Suite (king size bed, separate large living room and kitchenette and over-sized bath tub):
– Single Occupancy – $3200 USD
– Shared Occupancy (couples only) – $2500 USD p.p.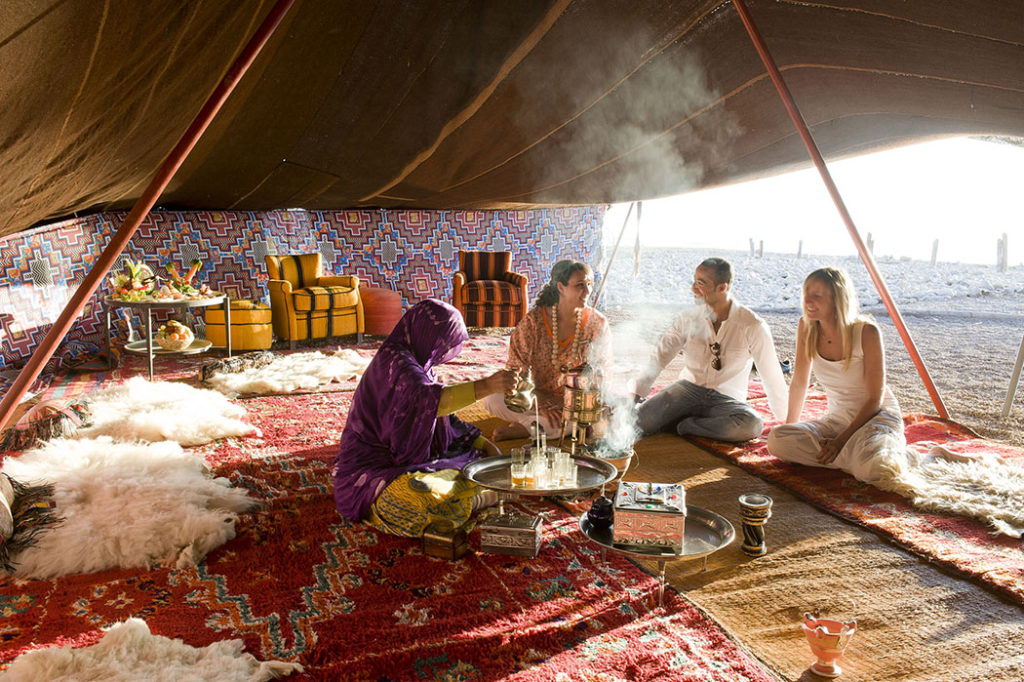 Please note:
– International/national flights are NOT included in the price
– Travel insurance is not included but highly recommended
– An initial $1000 USD deposit is required to secure your place at the retreat
– The remaining amount is due no later than 70 days prior to the retreat start date
– Payments can be made via PayPal/Credit Card – PayPal fee is NOT included in the above price
– the Retreat is limited to 20 participants only!
Cancellation Policy
– Any cancellation will require an administrative fee of $150 USD
– Up to 120 days prior to the retreat start date – the full amount paid will be refunded
– Up to 70 days prior to the retreat start date – 40% of the full amount paid will be refunded
– Up to 45 days prior to the retreat start date – 20% of the full amount paid will be refunded
– After 45 days prior to the retreat start date – no refund applies
– Refunds will be reimbursed within 30 days of notification to us
Are you ready to…