Rowena Jayne
Rowena Jayne is a leading international Senior Yoga Instructor, Advanced Published Raw Food Chef , Wellness Presenter and Yoga Clothes Model. She is also a qualified Naturopath, Nutritionist and has studied Ayurvedic Medicine, Remedial Massage, Raw food Nutrition, Usui reiki and various other modalities. Originally from Australia, she has travelled the world, was involved in the first Bikram Yoga studio opening in India and has taught for over 15 years. Rowena lives and teaches in Sydney, Australia with frequent overseas travels.
Rowena's passion, skills and experience has contributed to the transformation of thousands of lives across the globe through her classes, workshops, retreats, published articles, social media and contribution to a major international yoga teacher training academy, in which she worked for two years.
Rowena was awarded Top Student in Natural Therapies when she graduated as a Naturopath. She is the Two Time, Australian Yoga Champion and coached the 2nd and 3rd place getters in the Female Youth Division of the Australian Championships in 2011.
Rowena opened and managed the first hot yoga studio in Mumbai, India where she was featured regularly in various newspapers and Television shows such as CNN, ZTv, Midday, Hindustani times, The daily telegraph and Complete WellbeingMagazine.
Closer to home, Rowena has been featured in Inside Sport, Sunrise (channel 9), Channel 7 News, and has written various articles on yoga for Sports blitz, The Australian Women's Health and the Australian Natural Health magazines. Having undertaken her culinary education with Award Winning, Raw Chef, Matthew Kenney, some of her plating and food pictures are regularly featured on his social media platforms.
In 2014, Rowena published her first Book – the Joy of Real Food – full of amazing recipes. She will demonstrate some of these fantastic raw food dishes during our retreat.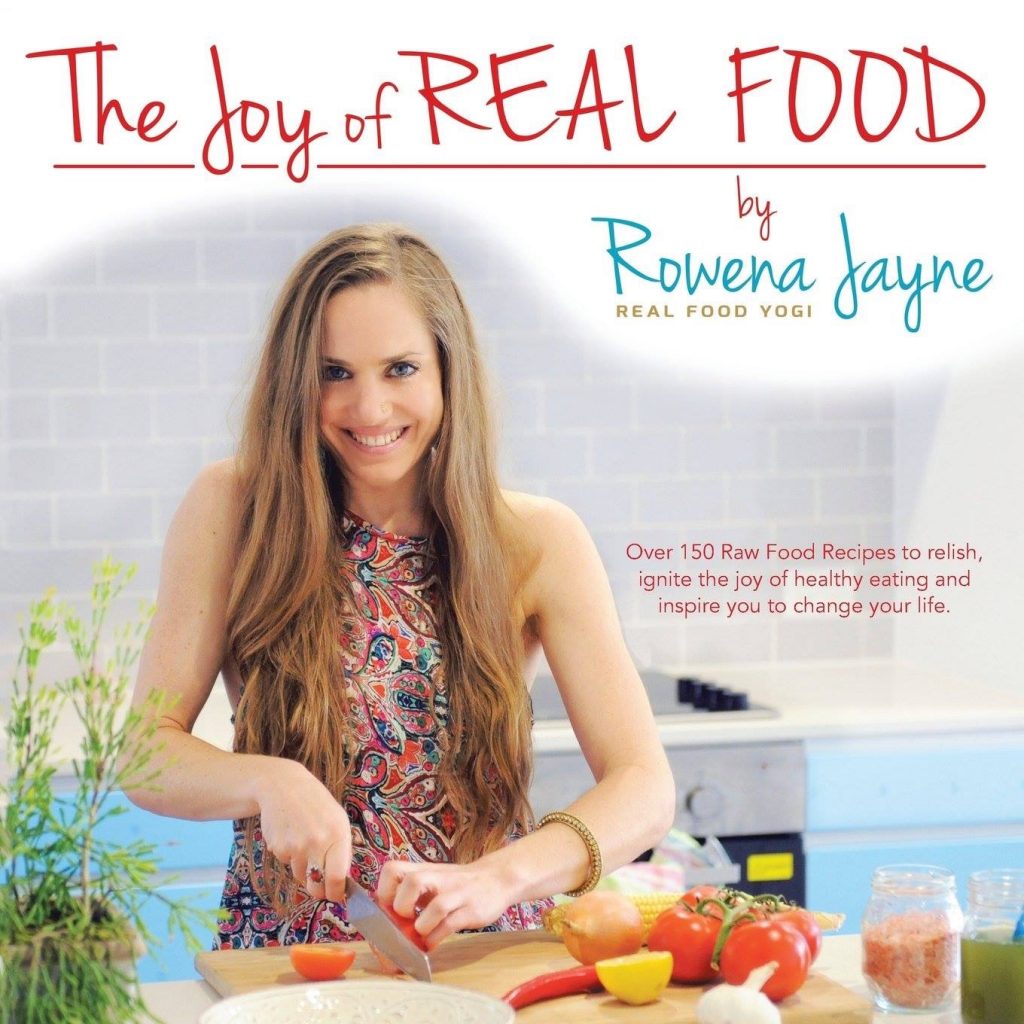 During her career, Rowena has personally worked with Jessica Origliasso (Pop singer from "The Veronicas"); Nathan Healy (Former Professional Tennis player & coach to Leyton Hewitt; Missy Higgins (International singer); Kabir Bedi (Actor – James Bond – Octopussy); Lauren Hewitt (Former Olympic medalist); Alicia Molik(Former Professional Tennis Player); Melissa Wu (Olympic Diving medalist); Bree Langridge (Australian Singer dancer, Wicked the Musical & Chitty Chitty Bang Bang);Bollywood stars in India including Raima & Rea Sen, Mona Singh, Manisha Koirala, Pooja Bedi, Gul Panang, Rupali Gangali; musical director Bappa Lahiri, and various other television and radio presenters from Australia and America.
Anyone who has crossed paths with Rowena can't help but be infected by her bubbly personality and her great passion for health and wellness. Rowena continues to be inspired by the amazing potential we individually have. It is her personal mission to uplift YOU and make an outstanding contribution to theenhancement and transformation to YOUR LIFE through yoga, real food and healthy living. She is excited to embark on your journey together and looks forward to witnessing the incredible metamorphosis of your amazing life!