Lucas Miles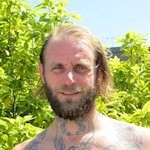 I'm 40 years old.  I have been playing guitar strangely for 25 years, surfing for 6, and teaching Bikram yoga for over ten years and practicing Bikram yoga for 12.
I was recently asked by the founder of Bikram yoga, Bikram Choudhury, to lead seminars and posture clinics globally.   Bikram asked me to do this work because he, in his own words, said he "can't be everywhere at once, so you senior teachers have to go tell people how to do my yoga the right way".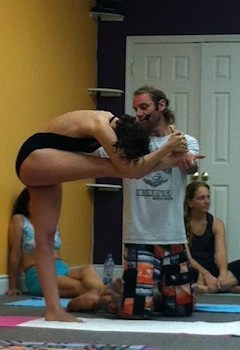 I was, and am, very honored to be considered senior enough to be entrusted with this work.  This seniority comes from having taught full time for ten years, having owned my own studio in New York city for 4 years, and from my time spent directly with Bikram, working closely with him and other senior teachers over the course of a dozen of Bikrams teacher training programs and a couple of advanced seminars as well.
I have travelled globally teaching and doing this work for Bikram.  I love doing it, and have a blast connecting with all of the different kinds of people that have come to practice and love Bikram yoga.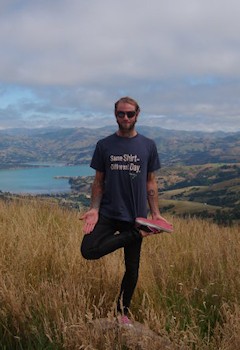 I believe that Bikram yoga is a powerful transformational tool.  Transformation does not require anything complex or fancy, exclusive or elite.  It is a process that we all have available to ourselves, should we have the courage to utilize powerful tools like Bikram yoga in an honest way.  It is my aim to facilitate this process with every student I meet, in whatever way serves that student the most.  Bikram tells us all the time that it isn't easy to do this work, but it is the most rewarding work you will ever do, the only work that will really free your mind and heal your body and soul.  I have seen the evidence of this work in myself and hundreds of thousands of other people.  I know we will find it in you too.  I am certain that along the way we can have some laughs and enjoy the world around us also!  After all, what is the purpose of healing ourselves if it isn't to enjoy our lives! I look forward to walking this path with you when I can, and honor you absolutely for choosing to do this work.