Esther Brix
Bootcamp & Fitness Instructor / Strength and Conditioning Classes and so much more:
This strong power woman is originally from the Netherlands and has been a resident on the islands of Bocas del Toro, Panama for several years where she actively participates in different sport opportunities of the area.
She is a personal and group trainer at the Bocas Fight Gym where she is responsible for the Muay Thai and Strength and Conditioning classes. Next to that she is also a boxer and competitive paddler representing the province Bocas del Toro with her team Cayuco Paunch. Whenever there are waves and a few hours to spare you can find her on her surfboard somewhere out by Carenero point.
We have worked with Esther during our Retreats in Panama where she has been teaching Classes to our guests and they absolutely loved it. To say that Esther is a fitness powerhouse is an understatement, she is so much more;
Her background in sports is mainly based on 15 years experience in a wide range of martial arts, (black belt Pencak Silat, certified Muay Thai instructor & pad holder by Charn Chai academy in Pai, Thailand, experienced instructor teaching kids, adults and a women self defense group), she also obtained a Bachelor degree in Sports, Marketing and Management, as well as a certification for Body Shape instructor.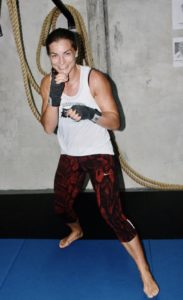 Her workouts are hands down the gnarliest. Her classes are the ones that athletes take in order to train for surfing, paddling, fighting and other sports. Or – also our retreat guests to stay fit and get toned. And that you will for sure. A week with Esther will be like a months in a high end gym with the best combination of workouts you can imagine. If you're looking for an intense workout before hitting the beach, her classes will get your heart rate pumping! She will kick your a+++ ! But always with a smile.
For the Strength & Conditioning classes she uses a combination of cardio and strength exercises, High Intensity Interval Training (HIIT), plyometric, core strengthening and balance exercises.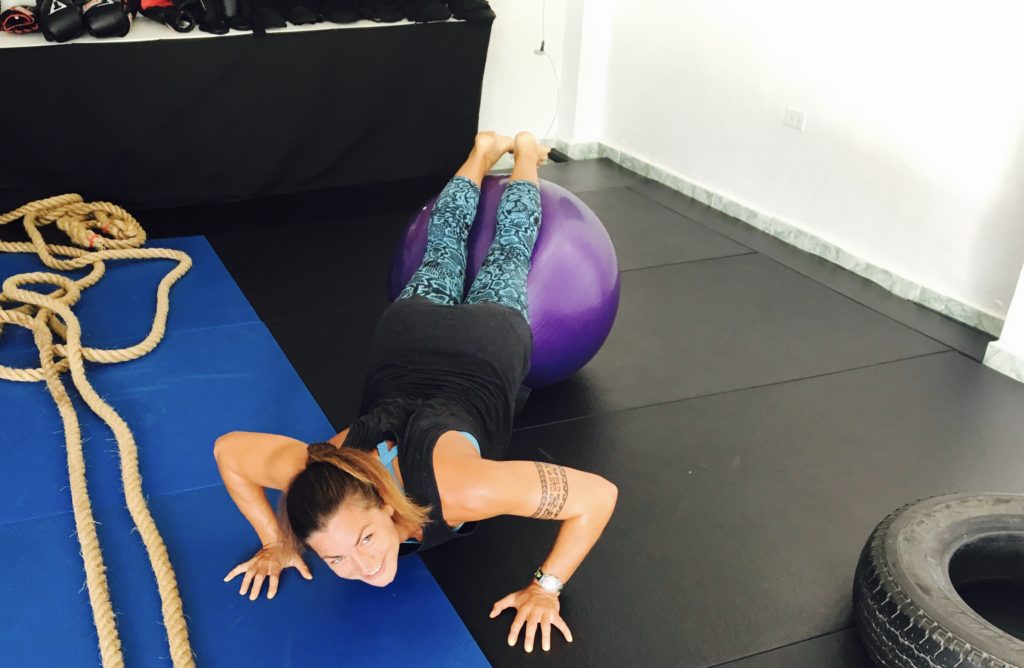 I love this personal note from Esther:
"I am a firm believer that sports empower people and I know that trough sports I have been able to recreate myself into a better, stronger and happier version. No matter what it is that you are going trough, I can ensure you that the best thing you can do is allow yourself some time to get a good work out, get sweaty and out of breath, and have fun doing so! Enjoying your workouts is key to stay motivated, so having fun while training is an important aspect for me.

It will help you in ways you don't even realise.

Stay strong and keep smiling."