Emma Nan Nygard
Emma decided to make yoga even more of a central focus in her life, at the young age of 19, and completed her Bikram TT Spring of 2014.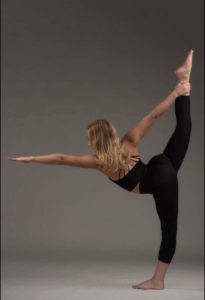 The mind and body connection and her love for the practice is what made her want to share it with others.
A few years into her yoga career she came across HOT HIIT and found that it was a great compliment to Bikram. Emma found the physical and mental strengths to be challenging and rewarding so she added the 60 minute High Intensity Interval Training classes to her profession. She is looking forward to inspire and share her love for the practice at her home studio in NY, and around the world.