Brooke Davis
Being raised in Santa Barbara by a family of fitness enthusiasts Brooke was destined to be active. Exercise and sport was mandatory in her household. In high school and college she ran track and cross country. After graduating from Cal Poly with a degree in business and pursuing a stressful job in mortgage banking. She found her heart and focus were still in health and fitness. Besides spending countless hours at the gym, you could find her working out before, at lunch, and after work.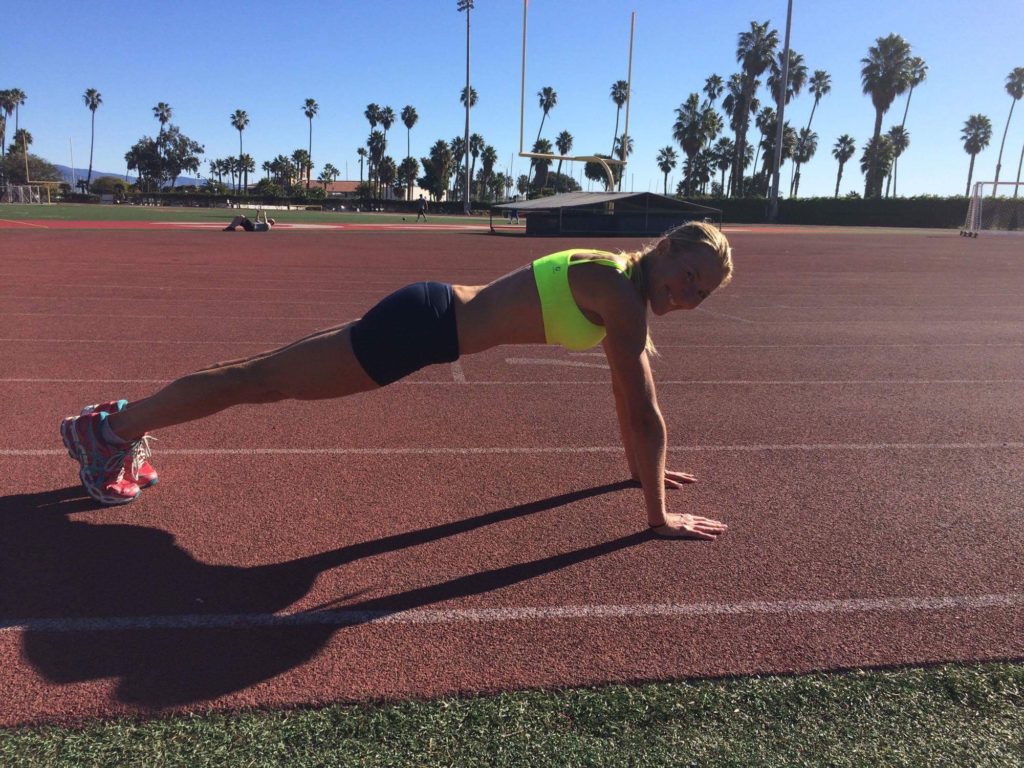 Brooke become a champion of health and fitness at work, an ambassador of sweat. She started a wellness group at Morgan Stanley and Santa Barbara Bank & Trust helping to start the fitness lifestyle with her coworkers. From organizing group runs to train for events, to getting rid of the unhealthy vending machine food. There even became a saying at the bank, what would Brooke do, when an unhealthy food or fitness dilemma came up. Brooke decided to pursue more knowledge in nutrition and completed precision nutritions program in 2014.
In 2008 Brooke became more active in competitive sport and started training for the LA Marathon. Since then she has become known as that crazy running girl, having competed in over 30 races. You can often find Brooke downtown running. From half marathons to triathlons, to ultra trail races locally and abroad. She has found that competitive sport and training gives her incredible satisfaction and purpose.
In 2007 Brooke started practicing Bikram yoga to try and prevent injuries from the long hours of running and lifting. Although flexibility was never her strength she loved the feeling of opening up her body. Earlier last year she starting teaching Inferno Hot Pilates and found a new passion. Inspiring others though fitness. A spark had been lit when she started the high intensity class combining pilates principles with tabata training in a heated room. It gives her great satisfaction to share with others the deep love of health and fitness. We welcome Brooke to the Free Spirit Yoga Retreats team and look forward to many of her energetic Inferno Hot Pilates classes. Welcome !