Anna Hunter
Certified Bikram Yoga Instructor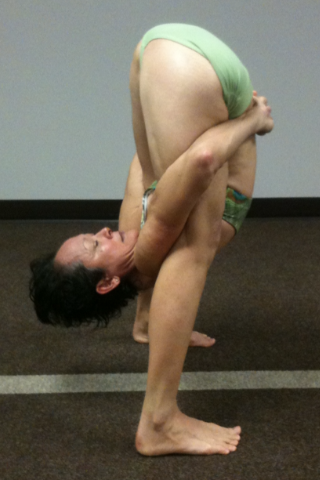 After growing up in Jamaica, WI, Anna moved to the USA in her 20's & has lived in New York, California, Michigan, and now Florida.
Injuries from two car accidents, years of wear and tear from practicing martial arts, and a stressful airline career, brought Anna to her first Bikram Yoga class in 2001. She noticed the positive effects immediately and she has been a huge fan ever since. In 2006, she received her Teacher's certification and now teaches full time. Her yoga travels have included Hawaii, Mexico, California, Maryland & Australia. She served on the teacher training staff during Spring 2011 for the full nine weeks & continues to serve at each subsequent training for shorter periods. She has attended Judges & Coaches clinics. She leads the advanced series & coaches competitors for the Florida Regional Championships.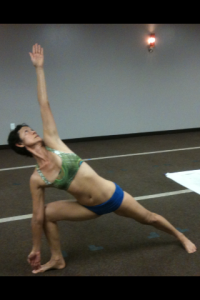 She has a competitive spirit and always strives for continuous improvement. Working for an airline afforded the opportunity to travel and learn new things. She competed in the International Ballroom & Latin dancing in New York, ranking top 3 at the amateur level. She earned a black belt in Taekwondo in 1999, and competed in several Martial Arts competitions in the Los Angeles, California & Ann Arbor, Michigan areas often coming away with Gold & Silver Medals. She competed in the Regional Yoga Asana for Central Florida in 2007 & 2011.
An avid gardener, she grows, herbs, vegetables, flowers & Orchids. She loves to cook especially Chinese & Jamaican dishes. Anna is a supporter and volunteers her time every year for 'Dreamflight', a UK based children's charity. She teaches in Orlando, Florida and lives with her husband and their many Koi.