Afton Carraway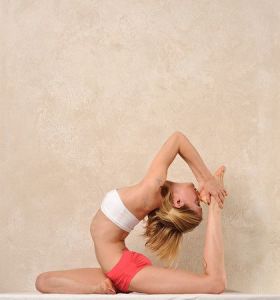 Afton began practicing Bikram Yoga in 2004 and became a certified instructor in 2007. Two weeks upon graduating from Teacher Training in Hawaii, she was convinced to compete in the Florida Asana Championships and won 2nd place in the State.
From then on, her love for yoga snowballed into an abundant career. Afton currently teaches full-time in Austin, TX and still participates in yoga events, competitions and retreats around the world.Afton has placed 1st in the Bishnu Gosh National Asana Championships two years in a row, 2011 and 2012. In addition to this honor, she was the reigning Florida champion four years in a row, awarded the bronze medal in the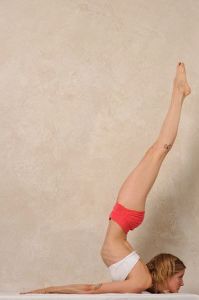 2010 National Championships, and is the current 2nd place title in Texas.Afton's practice has done so much for her
health – both physically and mentally – and she continues to grow and learn every day. Her favorite thing about being among the Bikram Yoga community is seeing significant change in individuals doing a sequence of postures that never changes – this gives the self so much more opportunity to create change! She believes the possibilities are of the human being are literally endless and thrives on sharing the knowledge she has collected and continues to learn with other students of any yoga background.
Afton wants to see yoga spread around the world, not only as a form of exercise for physical health, but also as a commitment and responsibility to ones self to be the best person they can possibly be.